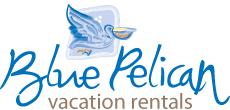 Blue Pelican St Maarten © 2010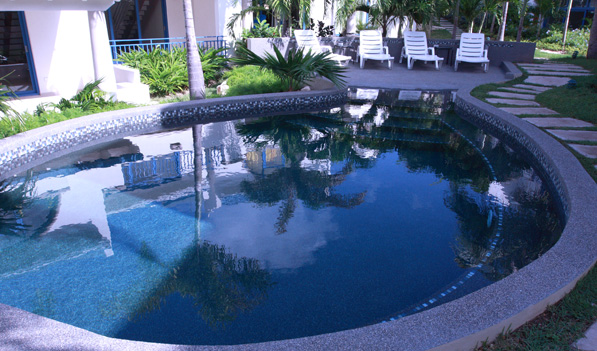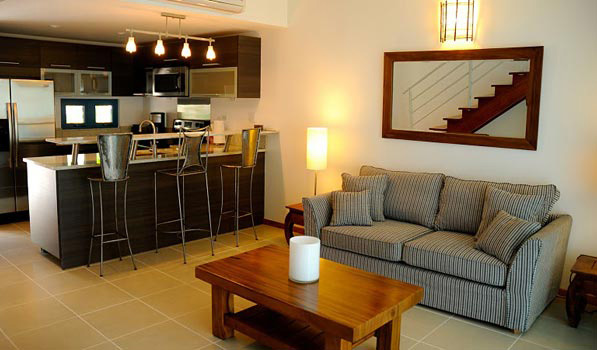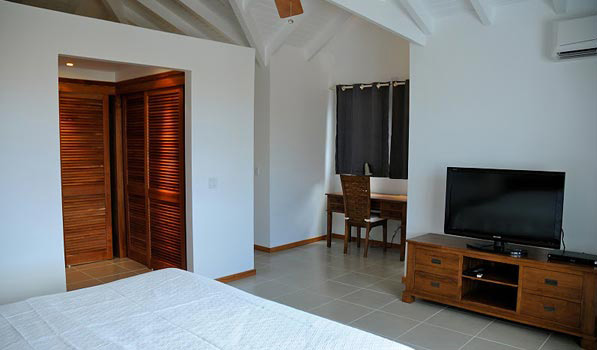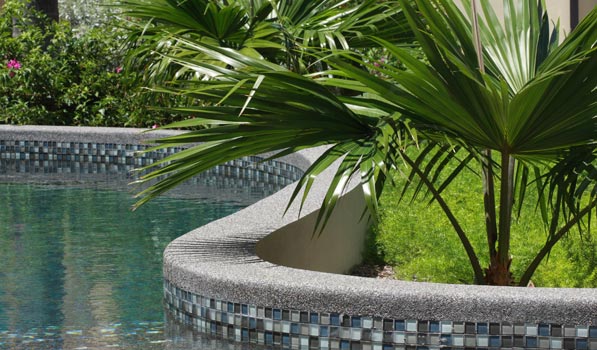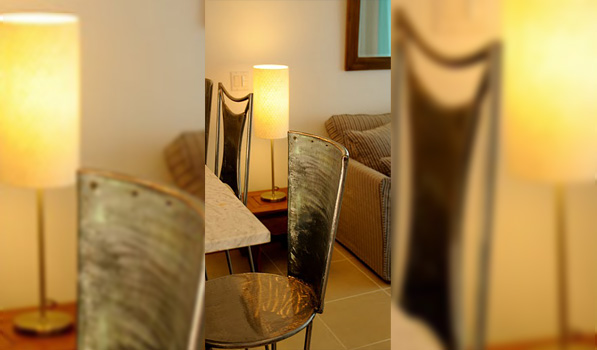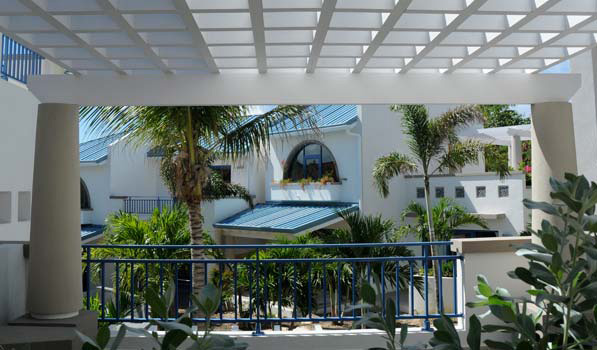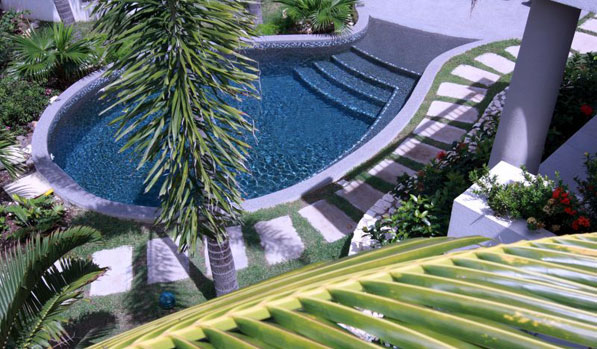 Beaches
At the beach, don't leave anything at all in your car!
Pelican Beach:
Step outside Blue Pelican and cross the road to watch Cruise Ships passing slowly at sunset. Impressive! Walk towards the nearby Resort Area for a refreshing cocktail...
Simpson Bay:
Close by, not crowded and great for beach walks as well as jogging. Don't miss Karakter - a new Beach Bar, next to the runway. Great for lunch, watching the sunset and they offer some real yummy food.
Orient Beach:
St. Martin's most famous beach. Clothing optional. Can be a bit of a zoo in high season and certainly the best for water sports and beach bars. We like the new Palm Beach for the more mellow Orient Beach experience.
Le Galion Beach:
Very calm, like one giant sandbar, the perfect beach for kids.
Friar's Bay:
Beach chairs and umbrellas are free if you treat yourself to a great lunch at Friar's Bay Beach Cafe.
Beaches (2)
Happy Bay:
Walk over from Friar's Bay to enjoy the peace and tranquility of this unspoiled beach. On a weekday you might be the only one there! Paradise!
Guana Bay:
One of the more naturally wild beaches on the island. It offers great body surfing on rough days.
Baie Rouge:
A really pretty beach located in the lowlands; a long stretch of sand so you're sure to find a private spot. At the far right of the bay, there is some of the best snorkeling on the island; pretty colored coral formations!
Plum Bay:
Great snorkeling here as well. You can also take a long walk around to Baie Longue to admire the beautiful villas.
Cupecoy:
Clothing optional. If there isn't much beach due to the shifting sands, continue to Mullet Bay and catch Cupecoy on your next trip to St. Maarten.
Pinel Island:
A true island paradise! Catch the $7, 5-minute ferry that runs to and from Pinel all day long. Beautiful clear water, a white sandy beach and a great lunch at Eric's Karibuni Restaurant. Don't miss the grilled lobster and chocolate cake.
Activities
St. Martin offers its visitors a wide variety of activities such as sailing, windsurfing, kayaking, horseback riding, snorkeling, diving, deep sea fishing, parasailing, sunset cruises and more! To find businesses, their location and core information, you can have a look at St Maarten's premier business directory www.mapsxm.com.



When island hopping, please remember to take your passports with you to the other islands
Sailing:
If you want an unforgettable day, the 75' catamaran, ScoobiToo will treat you right. Destinations include Anguilla, St. Barths or Tintamarre, Prickly Pear or a sunset cruise
www.scoobidoo.com
. You also have the opportunity to sail on one of the America's Cup boats, starting in Philipsburg... spectacular!.
We love ScoobiToo but there are other catamarans leaving out of Pelican and Simpson Bay. Please visit
www.stmaarten-activities.com
.
Gym:
Walking distance from Blue Pelican, The Pelican Resort has a new, state of the art gym, overlooking Simpson Bay.
Activities (2)
Massage & Spa:
Very close to Blue Pelican, on the main drag of Simpson Bay in the new Puerto del Sol you will find the new Carita Spa. They specialize in European treatments by qualified therapists. For an appointment call: (+599) 527 2969. You can visit the Carita website at:
www.carita.com
.
Loterie Farm:
Located on the way up to Pic Paradis. Day or night, this place is not to be missed. Wear good shoes because you may be inspired to hike up to the top or to experience their spectacular fly zone! Or, you can simply indulge at their fabulous restaurant, The Hidden Forest Cafe that is open Tuesday through Sunday for lunch and dinner. Loterie Farm is a nice change from the beach... the other St. Martin!
Butterfly Farm:
Located on the road to Le Galion Beach. A fun thing to do on the way to the beach or on a rainy day. The staff is very knowledgeable and will take you on a guided tour. The price is $12 per person. If you go early enough in your trip you can go back for free as many times as you like. Mornings are the best to see the butterflies hatching. Bayside Horse Riding Stable is right next to the farm and their beach rides are a fun thing to do as well. Visit
www.thebutterflyfarm.com
.
Tennis:
Check with the front desk of the Flamingo Beach Resort, which is very close and walking distance from Blue Pelican.
Activities (3)
Movie Theater:
Caribbean Cinemas - a Multiplex theatre, located in Simpson Bay, about a 10 minute drive. For movie listings check:
www.caribbeancinemas.com
or
www.mapsxm.com
.
Scuba Diving:
There are two Dive Centers in Simpson Bay: The Scuba Shop and Ocean Explorers.
Golf:
The one course on the island is located at Mullet Bay. Rates: 9 holes = $50, 18 holes = $80, cart = $40. Call for reservations: (+599)545-2850.
Hairdresser:
If you want a great cut or color while you are here, go and see Stephan at Biguine in Simpson Bay. He is extremely talented and creative. Call for an appointment: (+599)557-7000.
Casino:
If you find that you want to try your luck in one of the casinos, try the Princess Casino at Port de Plaisance in Cole Bay, Atlantis Casino in Cupecoy or Casino Royale in Maho.
Dining
Buccaneer Beach Bar, Pelican:
One of the most popular Beach Bar, especially on Fridays and Sundays when they start the 'Fireball' on the beach - walking distance.
Halsey's, Simpson Bay:
Great food, casual atmosphere. A perfect choice when wanting to stay close to home.
Rancho's Steakhouse, Simpson Bay:
Great Argentinean Steaks and the view onto Million-Dollar-Mega Yachts.
Bavaria, Simpson Bay:
For authentic German Cuisine and exclusively imported German beers in a very casual setting.
Saratoga, Simpson Bay:
One of the oldest and most respected restaurants on the Dutch side - chef and owner John Jackson leads the Islands Culinary Team.
IZI, Simpson Bay:
A new Pasta Lounge on the Simpson Bay strip, perfect before or after watching a movie at Caribbean Cinemas.
Top Carrot, Simpson Bay:
(Lunch Only!) The healthy choice for breakfast and lunch at The Simpson Bay Yacht Club. They offer great gift items as well.
Dining (2)
La Bamba, Simpson Bay:
Stick your feet in the sand or dance to a live Latin band on Tuesdays or head there for Rock n' Roll on Sundays.
Bamboo Bernie's, Maho Bay:
Excellent choice for sushi. Another good one when wanting to stay close to home.
Bajatzu, Maho Bay:
A great, no frills steak house. Once again Bobby Bowers proves he knows the business.
Moulin Fou, Maho Bay:
For great fish, sushi, or french cuisine and much more...
Crazy Thyme, Airport Road:
Great food, cooked by the Austrian chef and proprietor. Very casual.
Temptation, Atlantis Casino:
Very chic! Air-conditioned with live piano music.
At Grand Case, St Martin (the culinary capital of the Caribbean):
Spiga, Grand Case:
A nice, Italian addition to Grand Case.
Dining (3)
Le Tastevin, Grand Case:
Great food and great wine in a sublime atmosphere, overlooking the sea. Lunch too.
Bistro Caraibes, Grand Case:
A great choice for lobster. You can pick yours right from the tank!
Le Pressoir, Grand Case:
Very traditional French food and atmosphere.
Le Cottage, Grand Case:
An amazing wine selection. Order wine by the glass, to compliment each course. Nice, fun guys too!
Le Pirate, Grand Case:
Not for everyone but the food is great. Marcel is a character, to say the least!
Other French Side Restaurants:
Sol e Luna, Mont Vernon:
Delicious food in a lovely, romantic setting.
Ti Bouchon, Cul-de-Sac:
A very passionate Momo serves up the freshest St. Martin has to offer.
Dining (4)
O Plongeoir, Marigot:
Casual scene overlooking Ft. Louis Marina. Great presentation, yet very reasonable prices.
Le Marrakech, Marigot:
A truly authentic Moroccan experience. Located on Rue de Hollande.
Mario's Bistro, Sandy Ground:
Never a disappointment. They have it down! Reservations a must.
Le Chalet, Sandy Ground:
A true Swiss cheese house in St. Martin. The raclette & chocolate fondue are to die for!
Le Cigale, Nettle Bay:
Olivier makes the night! One of our new favorites. An overall A+ experience.
Shopping
For an Americanized food shopping experience, you can go to Le Grand Marche in Cole Bay where there is an ATM machine in front of the store at RBTT bank.





The boutiques in Marigot are closed daily for lunch and closed all day on Sunday.





The boutiques in Philipsburg do not close for lunch but the bigger ones like Ralph Lauren and Tommy Hilfiger are closed on Sunday.




Jewelry:
The jewelry stores on Front St. in Philipsburg come a dime a dozen and it can be very intimidating for a first time shopper. We highly recommend Shiva's, owned by the Alwani family. Ask for Jay and If you tell them that Kristin & Marc sent you, we can guarantee that you will be well taken care of!
Electronics:
You can get really great deals on electronics here. We recommend Boolchands on Front St. in Philipsburg. They have a great selection and the sales people are very knowledgeable and helpful.
Shopping (2)
La Petite Favorite:
Make sure to make your way over to Grand Case and swing into La Petite Favorite, the small shopping mall in the heart of town. La Petite Favorite offers an eclectic mix of clothing, art, antiques and gift items.
The Perfect Ti'Pot:
In Grand Case and at the bottom of Hotel L'Esplanade's footpath you will find an adorable little wooden house. This house is home to The Perfect Ti' Pot. Inside you will find Cecile creating away on her pottery wheel. Please feel free to stop in "by chance" or make an appointment with Cecile. Her cell is 0 + 0690619048.
The Marigot Market:
Wednesday and Saturday mornings are when you will find the very traditional Caribbean market going on. It is a fun place to go to immerse yourself in the local culture, to take pictures and to stock up on some local fruit, vegetables, fish and spices. The earlier you go, the better. The craft market takes place every day.